A Pure Wellness Experience
Pamper yourself in our luxurious and stylish spa. Calm your mind and soothe your body in our lavish range of saunas, Turkish baths, hammams, relaxing pools and quiet rooms. The quickest way to help you feel rested, recharged and rejuvenated.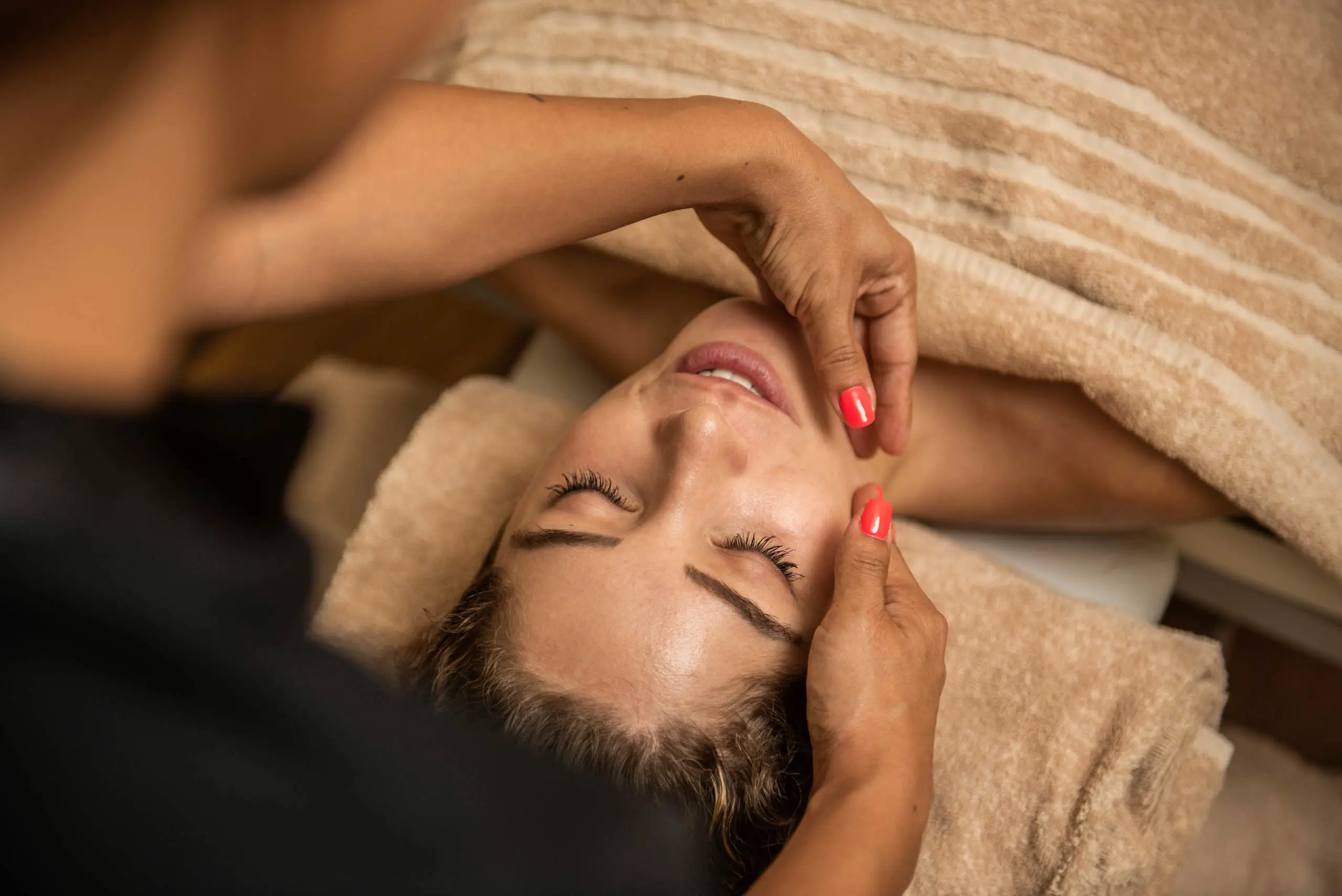 Spacious and Modern Spa Facilities
Visit our spa and enjoy a day of relaxation.
Go to
Discover also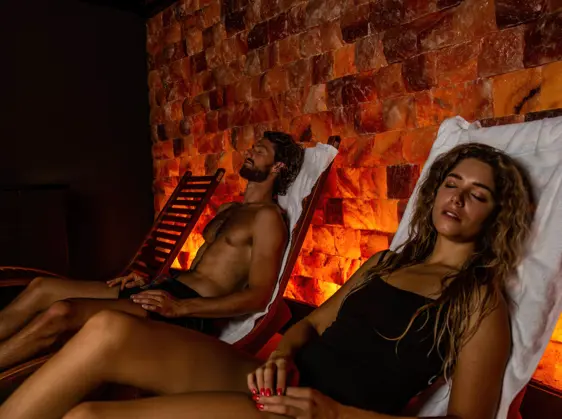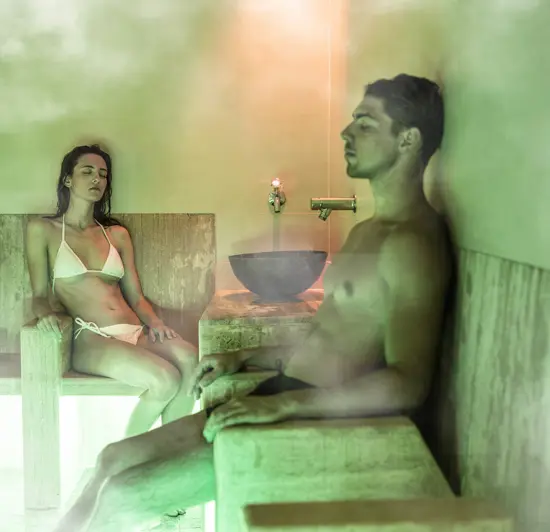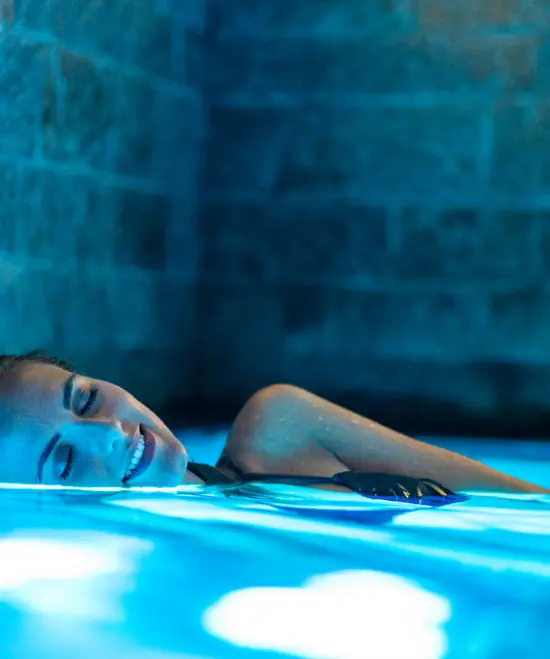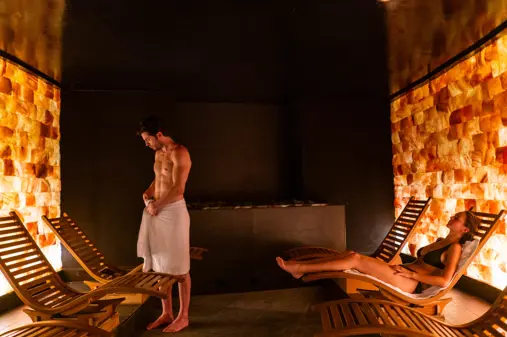 Salt Sauna
The walls are made of Himalayan salt. The ionised air is good for the respiratory system and skin.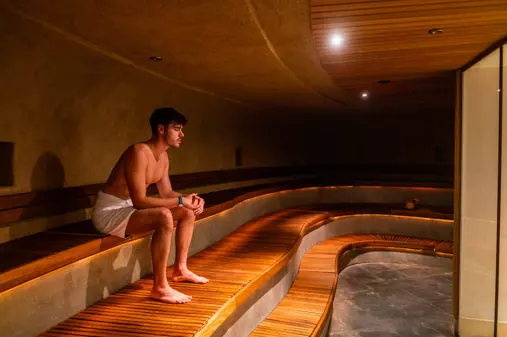 Clay Sauna
The clay walls retain heat. It's good for the muscles and skin and helps prevent allergies.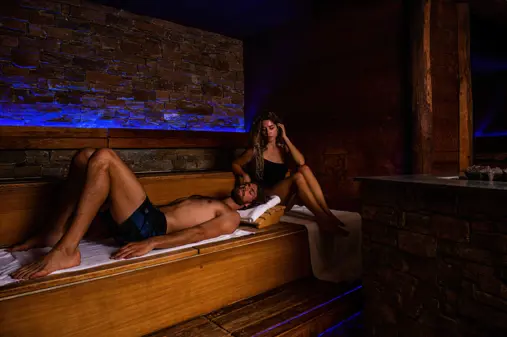 Chestnut Sauna
Enjoy the unique aroma of the chestnut wood from Ticino.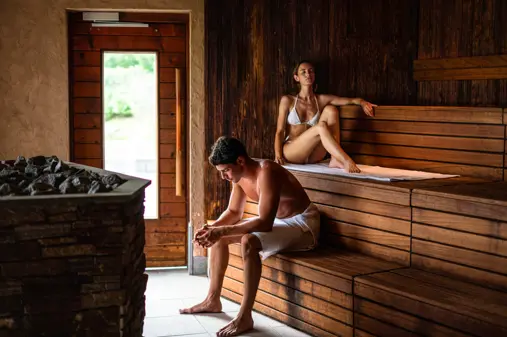 Outdoor Sauna
Traditional Nordic sauna with infusion ceremonies.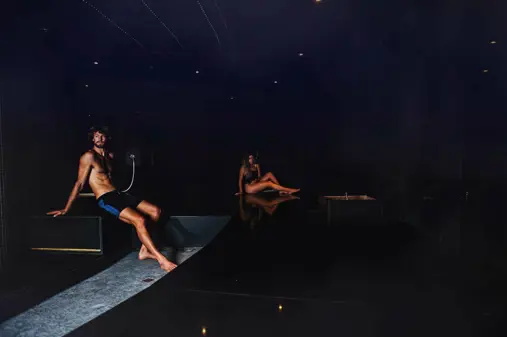 Sogukluk
Turkish bath to prepare your body for heat and humidity.
| | |
| --- | --- |
| Temperature | 30°C |
| Humidity | 65% |
| Recommended duration | 10-15 minutes |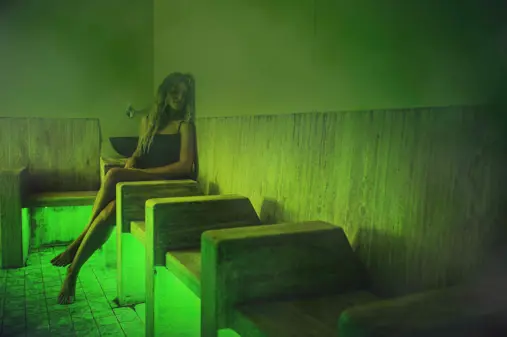 Bingül
Purifying Turkish bath with a herbal fragrance.
| | |
| --- | --- |
| Temperature | 45°C |
| Humidity | 100% |
| Recommended duration | 10-15 minutes |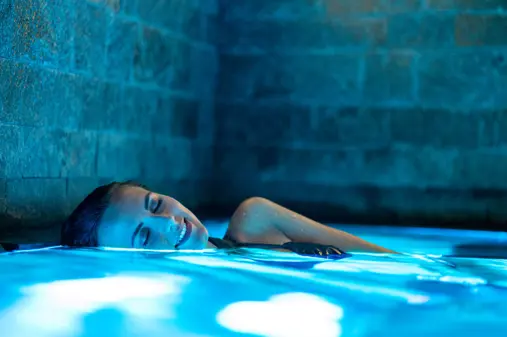 Sicalick
Warm water pool with underwater music.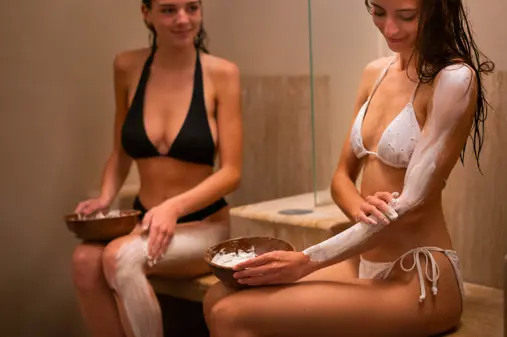 Rhassoul
Mud therapy is your ideal companion for clean, soft skin.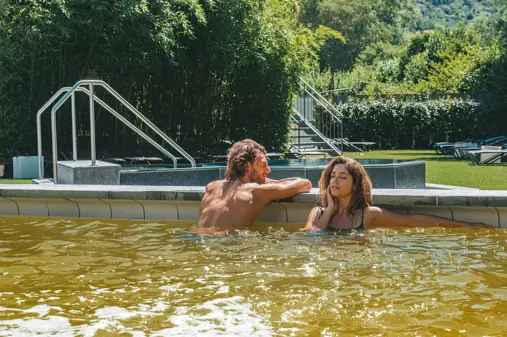 Iodine Brine Pool
The therapeutic properties of iodine and the high salt mineral content support the recovery and strengthening of the body.
Cold Plunge Pool
Boosts circulation, strengthens the blood vessels and tones the skin.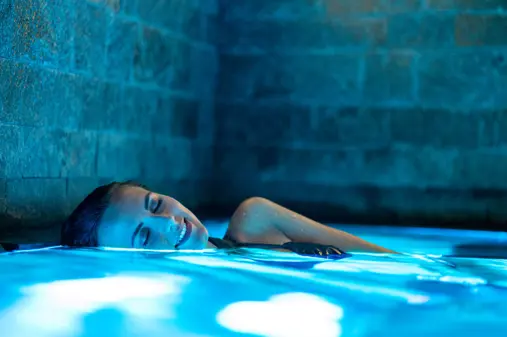 Sicalick
Warm water pool with underwater music.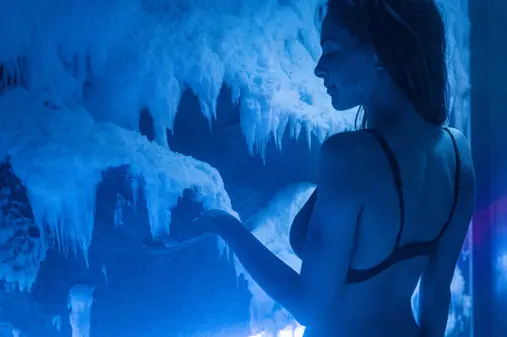 Snow Room
Chill in the snow. This increases blood circulation, boosts metabolism and reduces stress.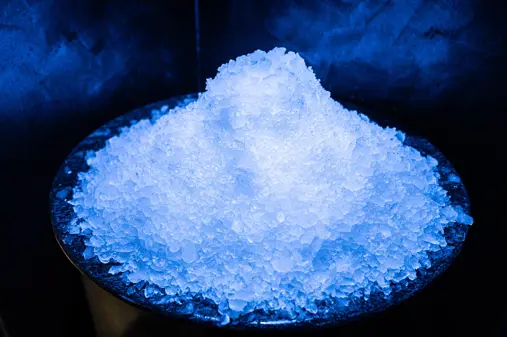 Ice Fountain
Get refreshed after a hot sauna. The cold stimulates blood circulation and strengthens the immune system.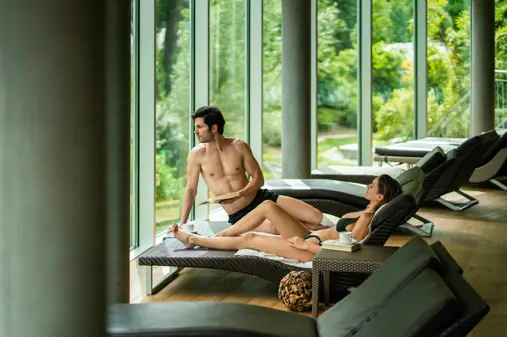 Relax Room
Rest in the relaxation room at the end of the hammam ritual.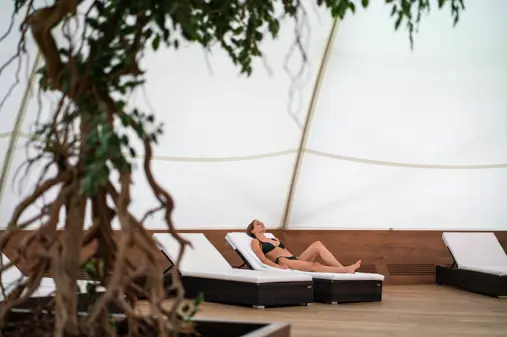 Suono di Sole ("Sound of the Sun")
Relax room with an art installation by Franco Mussida. It combines three different artistic elements: sound, images and words.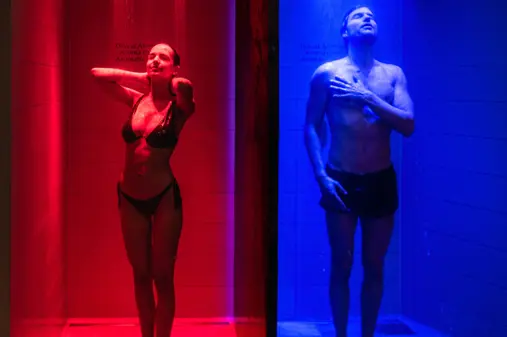 Aroma Showers
Chromo-aromatherapy promotes well-being and helps release tension.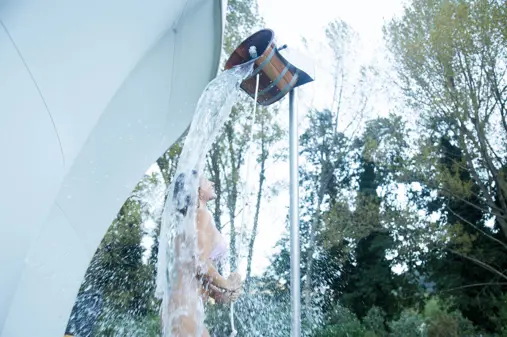 Bucket Shower
These cold showers boost the immune system.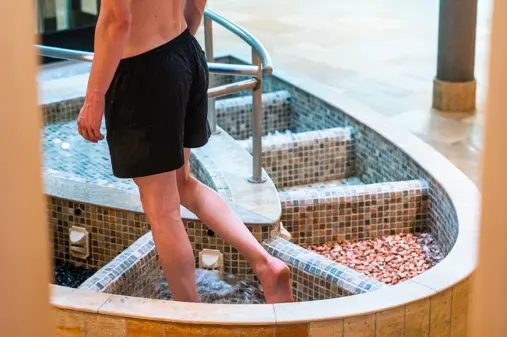 Kneipp Circuit
Alternating between hot and cold water improves your circulation.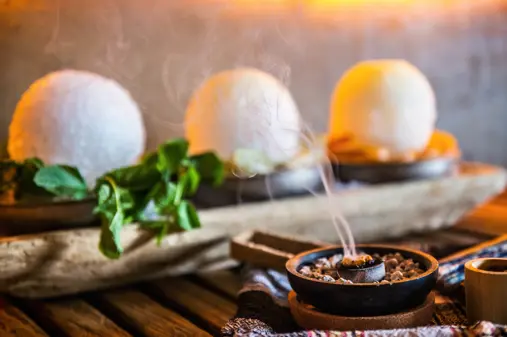 Aufguss Infusion
Aufguss (the German word for "infusion") is a wellness and purification ceremony performed in a sauna by an Aufgussmeister.
Find Out More About Our Treatments
Pools and Slides Are Always Included in the Spa Ticket
The most thrilling waterpark in Europe.