Swiss Location Award
Splash&Spa Tamaro has been nominated for the Swiss Location Award 2023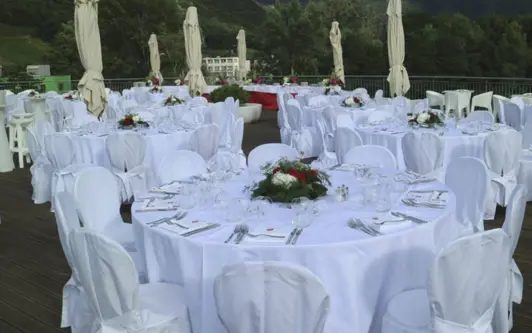 "We are thrilled to have been nominated for the Swiss Location Award 2023 and thus be in the running for the most coveted award in the events industry. We are now relying on the support of our community and hope to receive many positive evaluations in the upcoming evaluation phase of the Awards."
From 1 to 31 May 2023, event organisers, event industry professionals, visitors and guests of the nominated venues on eventlokale.ch will be able to give their assessment and help the venue win one of the coveted Awards.
The award ceremony will take place on Tuesday, 13 June 2023.
About the Swiss Location Award®
The Swiss Location Award® is organised by eventlokale.ch and is the most important seal of quality in the events industry in Switzerland. Since 2016, the Award has honoured the best and most beautiful locations in ten different categories. The number of points obtained decides the awarding of the 'Recommended', 'Excellent' or 'Outstanding' seal. Since 2016, 1,948 locations throughout Switzerland have been awarded the seal of quality.
Link to online voting (until 31 May 2023): https://www.eventlokale.ch/42250/sla